"United We Stand" Quilt Pattern PDF
United We Stand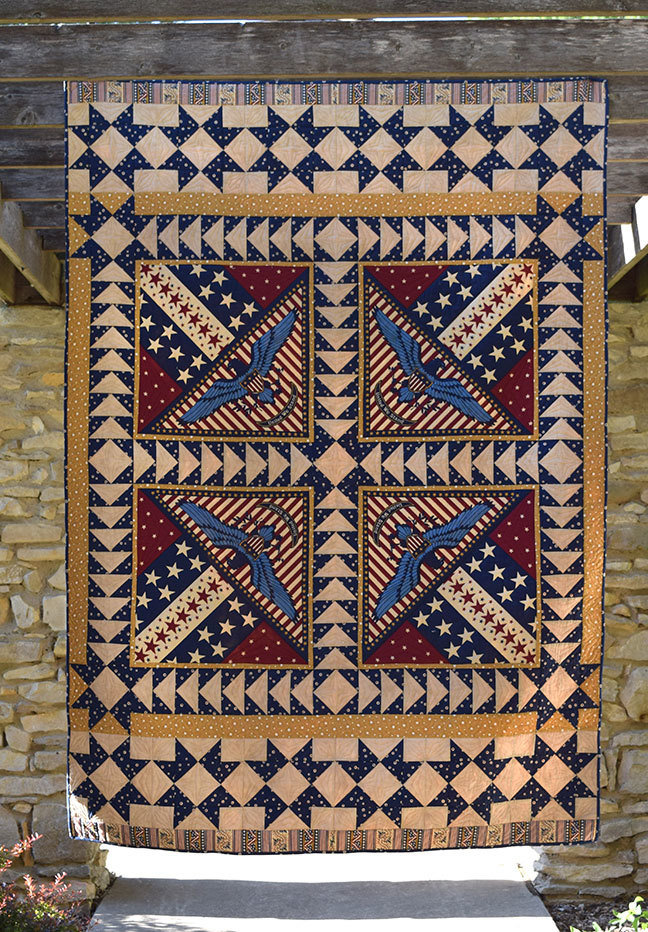 The panels in the center of this quilt make it look complicated, but it's really not. Using the 4-at-a-Time Flying Geese Units method makes quick work of the sashing and the Star blocks on the top and bottom of the quilt give the finishing touch to this Quilt of Valor worthy design. 60" x 85" finished size.
UPC:Haiku Half Pint Pattern
Brand:
Designed by Tony Jacobson
Designed by::Tony Jacobson
Finished Size::60" x 85"